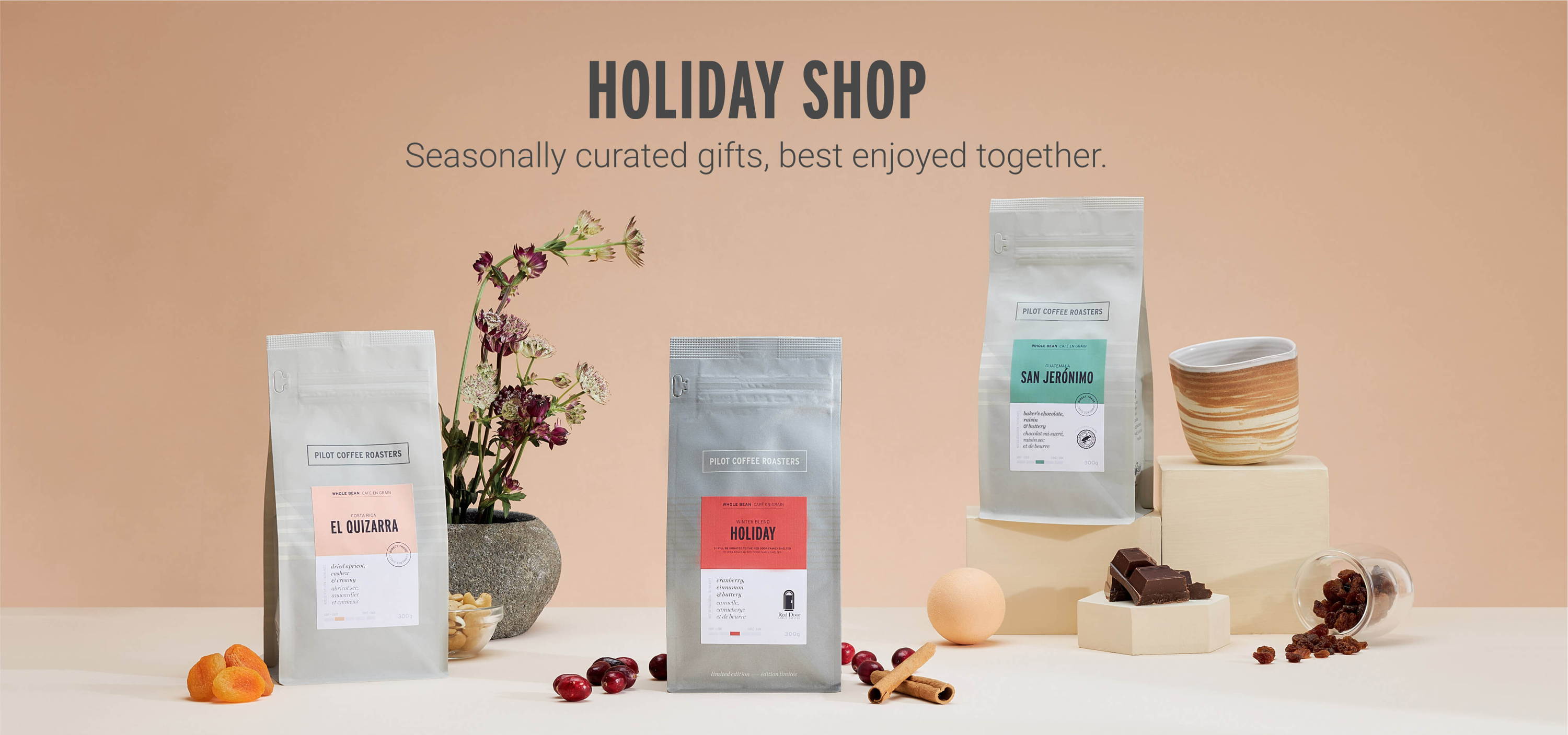 Coffee is a gift best enjoyed together.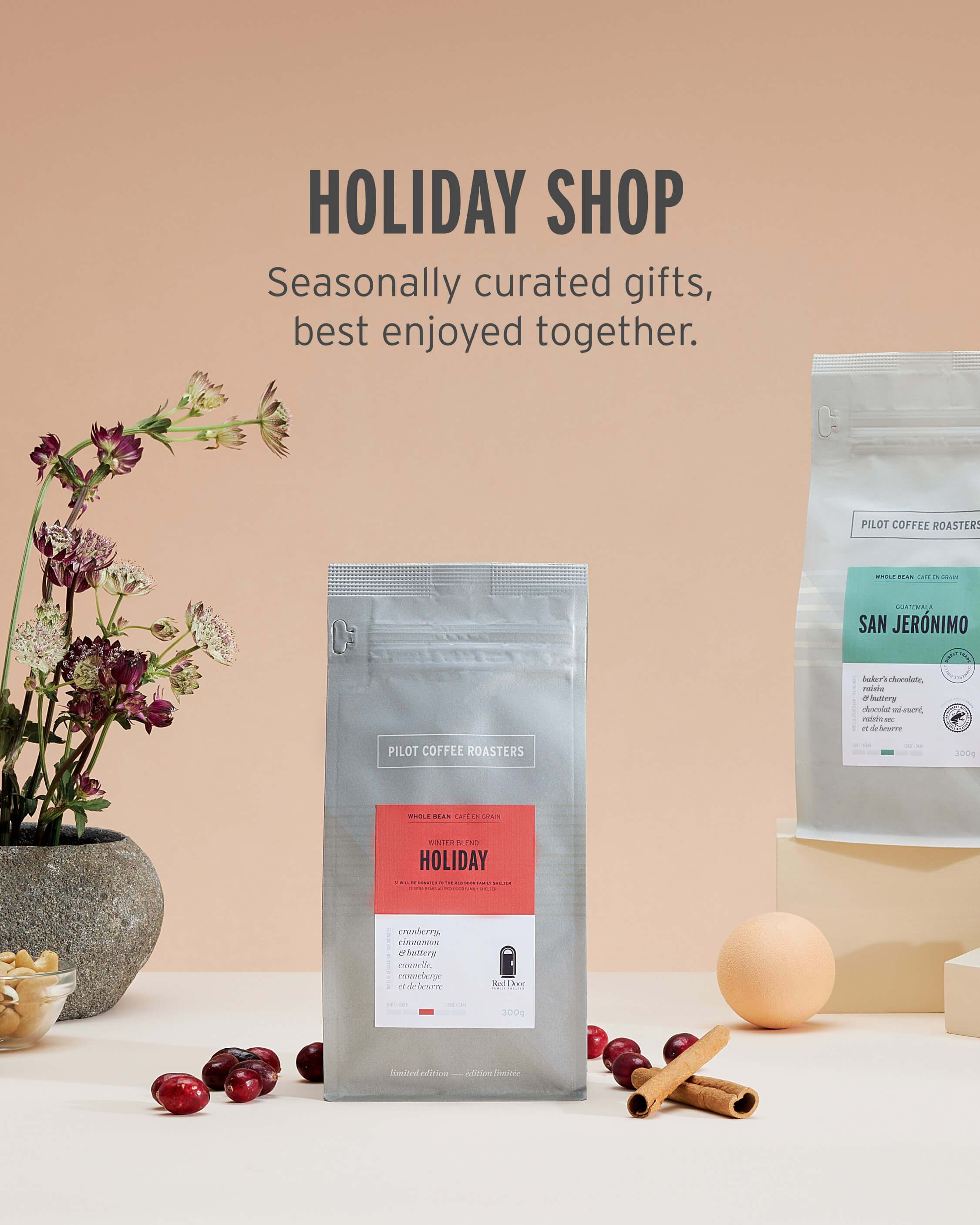 Coffee is a gift best enjoyed together.
Our favourite seasonal flavours, together in perfect harmony.
Holiday Winter Blend
cranberry, cinnamon & buttery
$1 from each bag is donated to Red Door Shelter, addressing food security for families, women, and refugees in Toronto.
Celebrate craftsmanship and the home brewing ritual.
Holiday Ceramic Set
Holiday Winter Blend +
one-of-a-kind ceramic cup.

In collaboration with studio Poterie Vez. Available in very limited quantities.
The gift that keeps on brewing.
You select the number of shipments, they decide the rest.
Gift coffee subscriptions
Includes print out voucher for redemption on desired date.
Where style meets function.
Barista recommended equipment that yields consistently flavourful results.
A simple gesture for coffee lovers that can be used online or in cafe.
Gift Cards
e-cards include a gift message and can be sent at a time of your choice.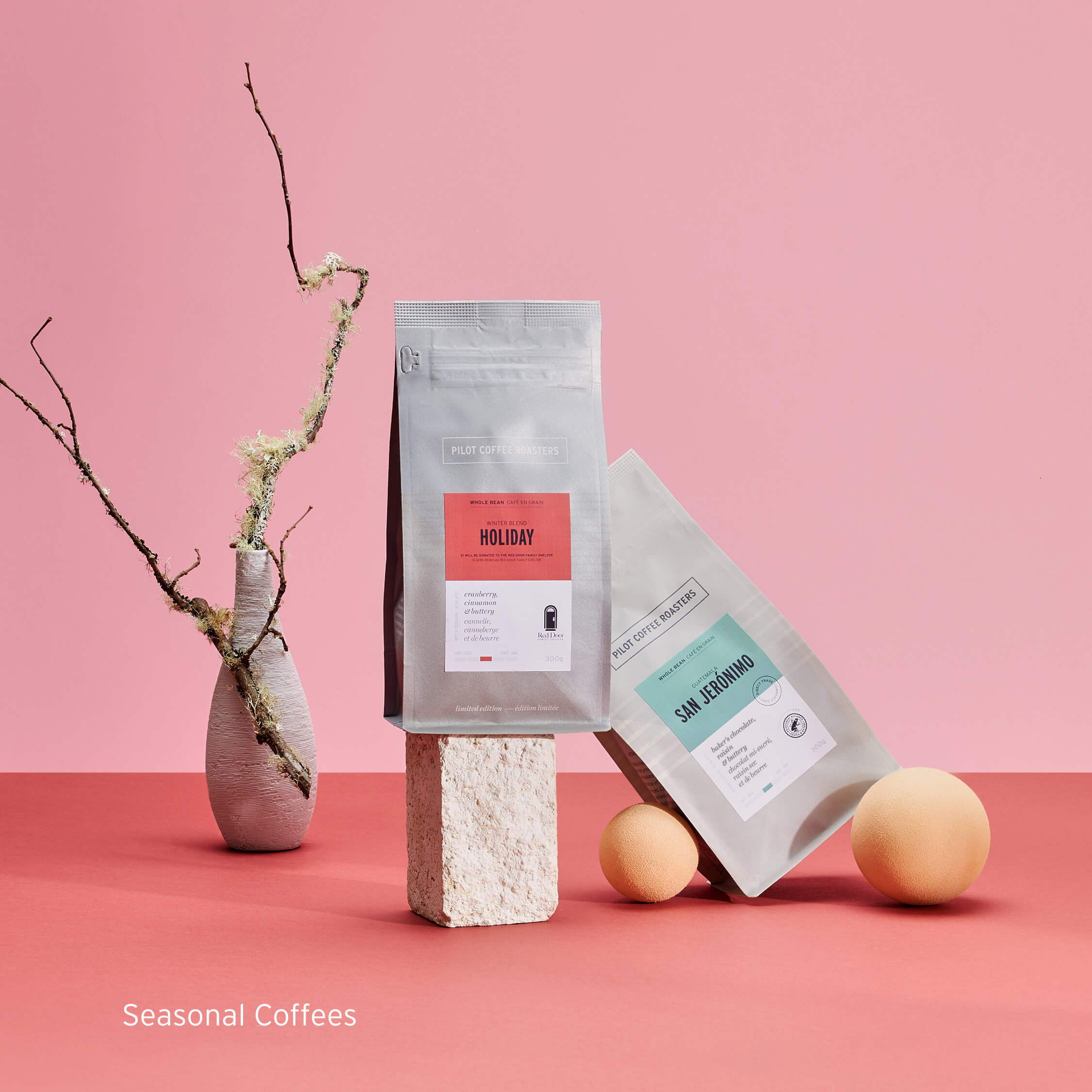 Shop coffee by farm, region, and taste profile.

Explore some of the world's finest coffee producers, and find unique flavours that best suit your tastes.
May your Holiday be filled with good coffee and good company